Challenge
When performing Yamane's double-needle technique, you find your sclerotomy sites by combining the use of an axis marker, caliper, and ink. In addition, when piercing the conjunctiva and advancing through sclera, you have no control over recommended insertion angles for creating the scleral tunnels. The combination of these variables are a challenge for reproducibility and standardization.
Resolve
The Yamane Double-needle Stabilizer helps you simplify identification of the sclerotomy sites and provides control over the insertion angles when creating the scleral tunnels. Thanks to its ring shape and fixating teeth, also provides excellent fixation of the eye when piercing it with the needles.
Instrument Features
The instrument incorporates two landmarks for visualization of the sclerotomy sites, located at 2 mm from limbus and 180° apart. Eliminating the need of axis markers, calipers, or ink.
Because it is difficult to pierce a needle at an angle set by human hands, the instrument features two grooved platforms for passing the needles through the ring-shape body. Making possible to insert the needles at set angle of 20° with respect to the corneal limbus, and 10° with respect to the iris surface. In order to create reproducible scleral tunnels and avoid putting stress on the IOL haptics.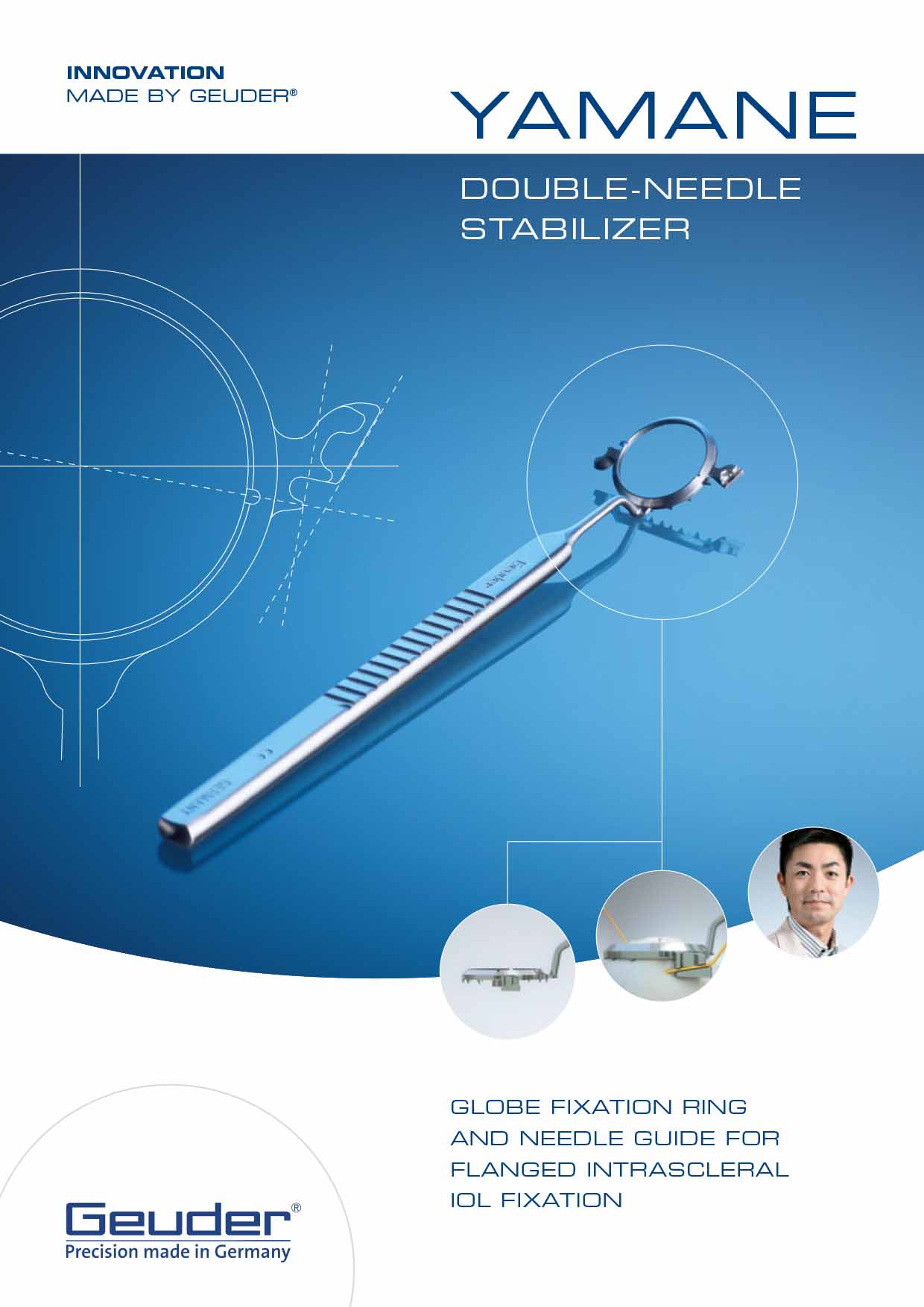 More Details
Download our flyer and learn more about the Yamane double needle stabilizer.