Our sister company Fluoron develops and produces ultrapure innovative biomaterials for retinal surgery.
In addition to innovative silicone oil and gas tamponades that remain in the eye for a longer period, Fluoron also produces perfluorocarbons and semi-fluorinated alkanes for intra-operative use.
The portfolio is completed by dyes for specific staining of intraocular tissues.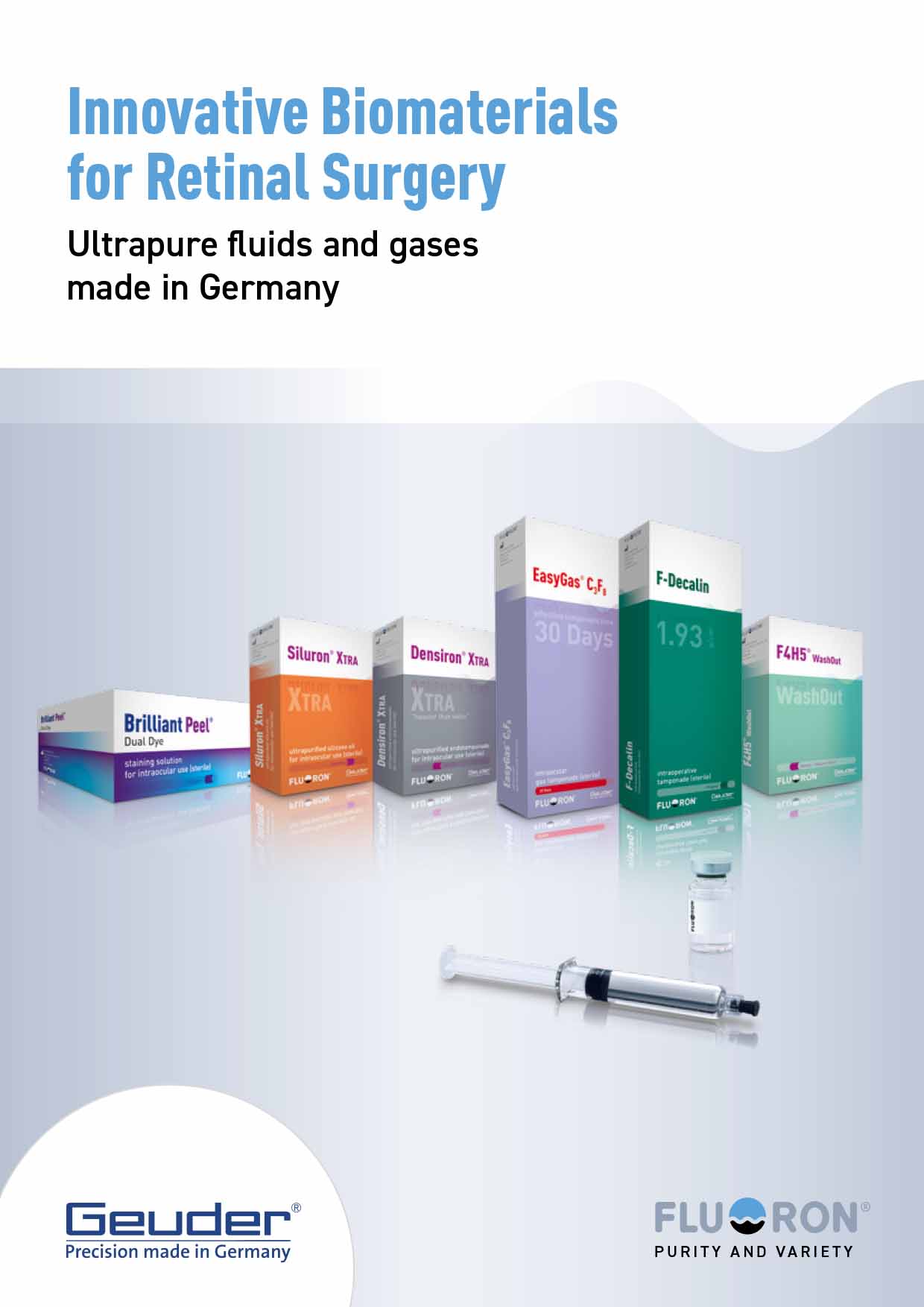 Innovative Biomaterials for Retinal Surgery
Download our brochure and learn more about our fluids and gases.