The goal of the successful cooperation between Prof. Peter Szurman (Eye Clinic Sulzbach), the DGFG (German Society for Tissue Transplantation) and Geuder AG was to make DMEK surgeries more predictable, easier, safer and faster. The first step was to move validation and preparation to the eye banks, where they can be performed most routinely and efficiently. With the introduction of DMEK Rapid, the first CE-certified DMEK preloading system, ophthalmic surgeons can now obtain preloaded Descemet grafts directly from a eye bank, like they are used to from preloaded IOL injectors for cataract surgery.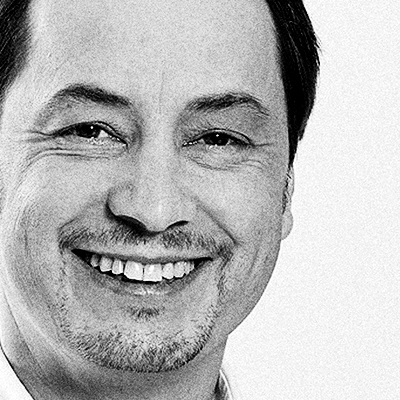 Prof. Peter Szurman, MD
Sulzbach Eye Clinic, Germany
Benefits of
DMEK Rapid
Respond to increasing demand for precut tissues
Improved workflow
New level of standardization
No-touch from preparation to implantation
Support surgeons with high-quality ready-to-use graft
No need for preparation of Descemet lamella in OR
Reliable planning of surgeries and easy patient management
Maximized endothelial cell count due to no-touch handling process
Less time required for overall procedure
Easy implementation of standardized workflow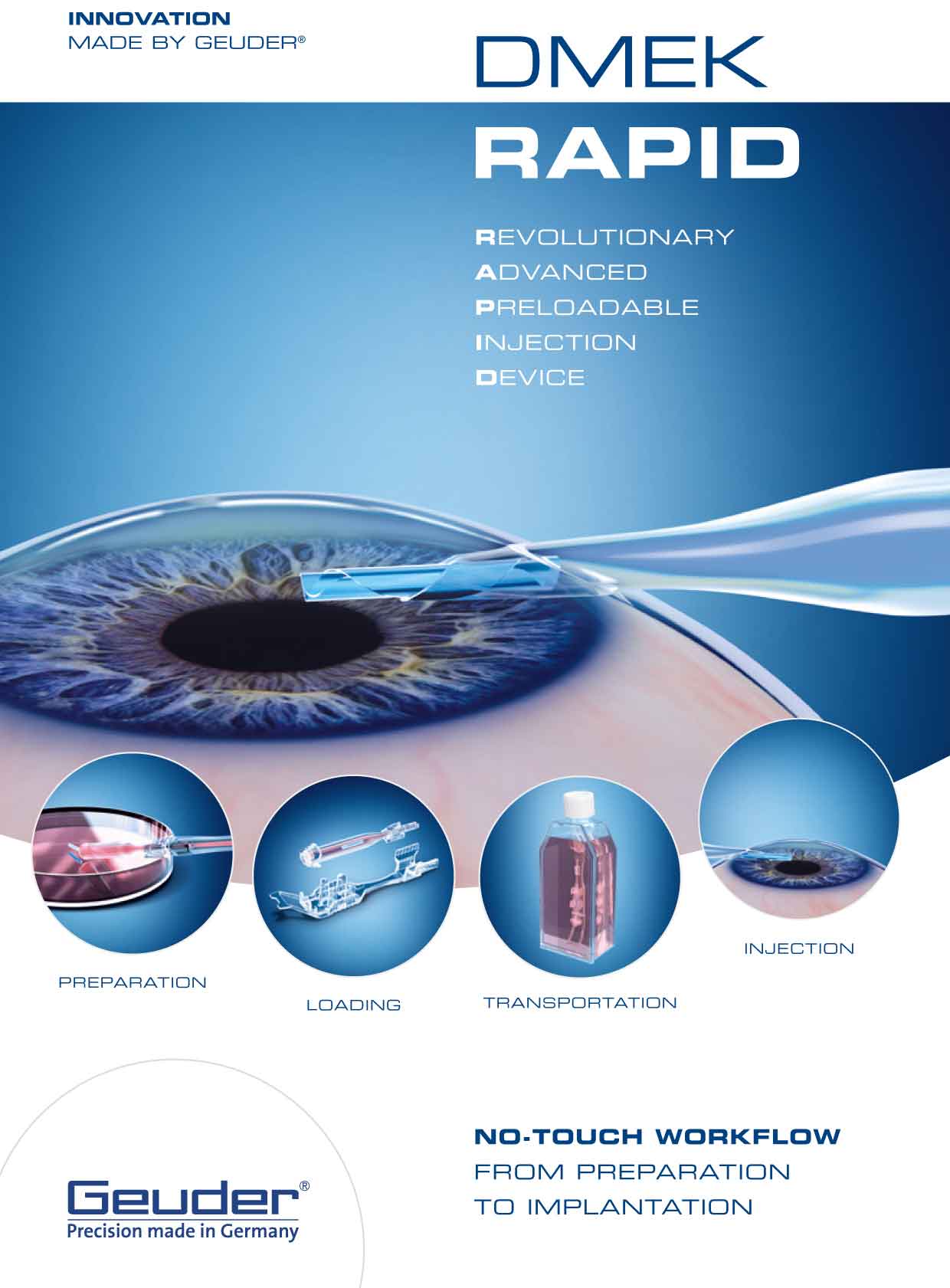 More Details and Accessories
Download our catalog and learn more about DMEK Rapid and its accessories.